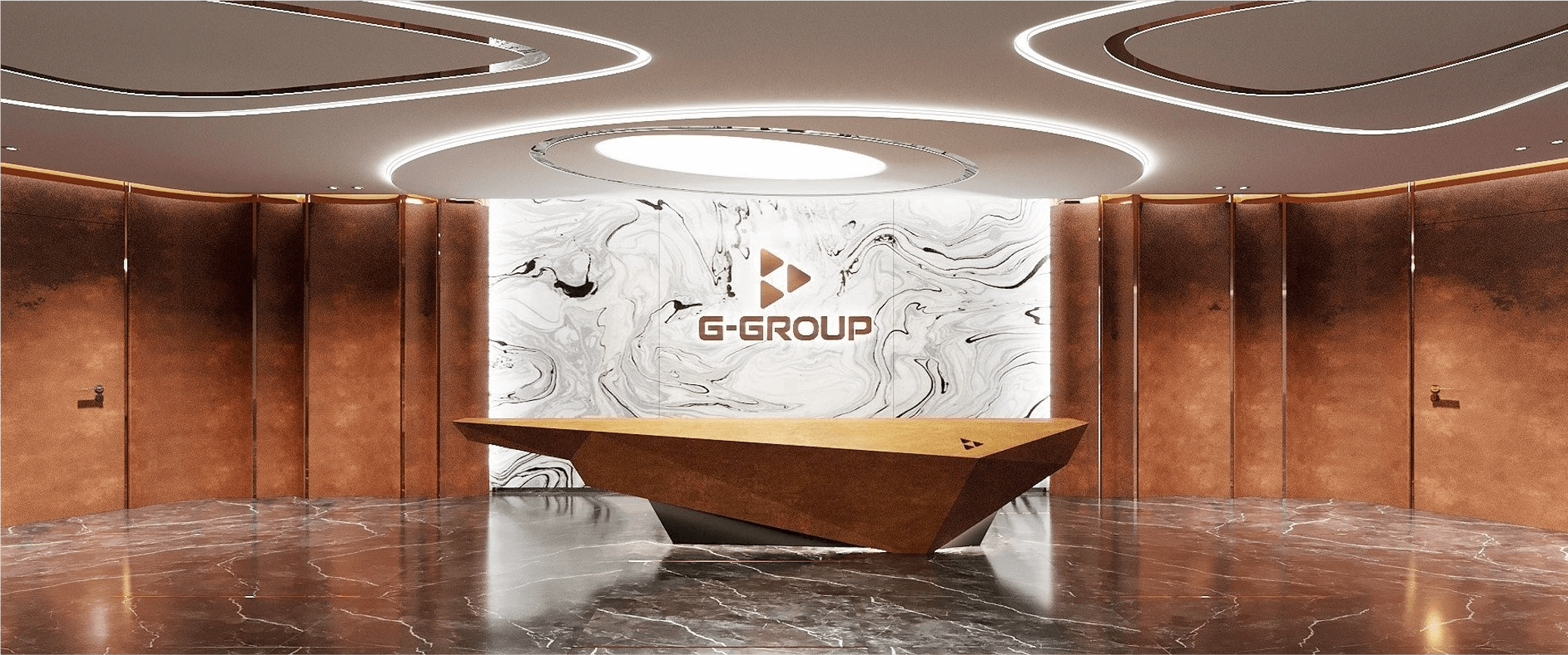 In the journey of construction and development, G-Group Technology Corporation has gradually created breakthrough achievements, grown enormously and affirmed its position in the technology industry. G-Group always strives to add value ​​to the community by making Vietnamese people's lives happier and safer.
G-Group focuses on three areas of operation and investment: Financial Technology, Media Technology, and Cybersecurity Technology. G-Group consists of 8-member companies and a team of over 1000 employees who share the same desire to create "Make in Vietnam" technology products that are supplied globally with international standards.
G-Group carries the Mission of creating a powerful transformation to help technology companies realize their Vision & Mission, thereby bringing benefits to customers, employees and investors. G-Group's Vision is to be the No. 1 Startup Technology Investment Corporation in Vietnam.
The products developed by G-Group have created a great resonance in the technology community, bringing much value to users. The Government, as well as numerous prestigious domestic and international organizations, have also honored G-Group with many titles and awards:
Tasked by the Government with National Digital Transformation at the 3rd National Digital Technology Enterprise Development Forum in 2021.
Honored with Sao Khue Award for two consecutive years, 2018 and 2019.
Vietnam Digital Transformation Award 2021.
Asia Responsible Enterprise Award 2021.
Asia-Pacific Enterprise Award 2021.
Top 10 Asia-Pacific Outstanding Brands 2021.
HR Asia Best Companies To Work For In Asia 2021.
Certificate of Merit from the Prime Minister for actively responding to the campaign "Building Vietnamese corporate culture" in 2021.
2016
G-Group holdings incorporated
Tima received Series A investment
2017
Launched Tima P2P lending platform
2018
Belt Road Capital Fund invested in Tima
Tima was named one of the Top 10 Sao Khue 2018 by the Vietnam Software and IT Services Association
2019
Launched Gapo Social Media.
Secured data-storage device USEC DataSafe 18 of Vietnam Security Network JSC (VSEC) was awarded the title "Sao Khue 2019" in the category of "New software products and solutions"
Ginnovations received government certification as a high-tech enterprise
2020
Gpay received Intermediary payment license from the State Bank of Vietnam
G-Group signed a strategic cooperation agreement with Mirae Asset Securities
Gapo reached 6 million users
GTV launched GTV Plus online gaming support platform
Tima reached 5 million loan applicants, ranked among the Top 5 fastest growing fintech companies in Vietnam in 2020, voted by International Data Corporation (IDC)
2021
KB Financial Group invested in Gpay.
KB Fina founded as a joint venture between G-Group and KB Financial Group.
G-Luxury became the exclusive distributor of luxury phone company XOR in Southeast Asia
Beat Vietnam Joint Stock Company launched the social media communication agency B Creative.
Launched GapoWork – Communication platform for businesses
G-Group made a strategic investment in Startup AI Camera HANET.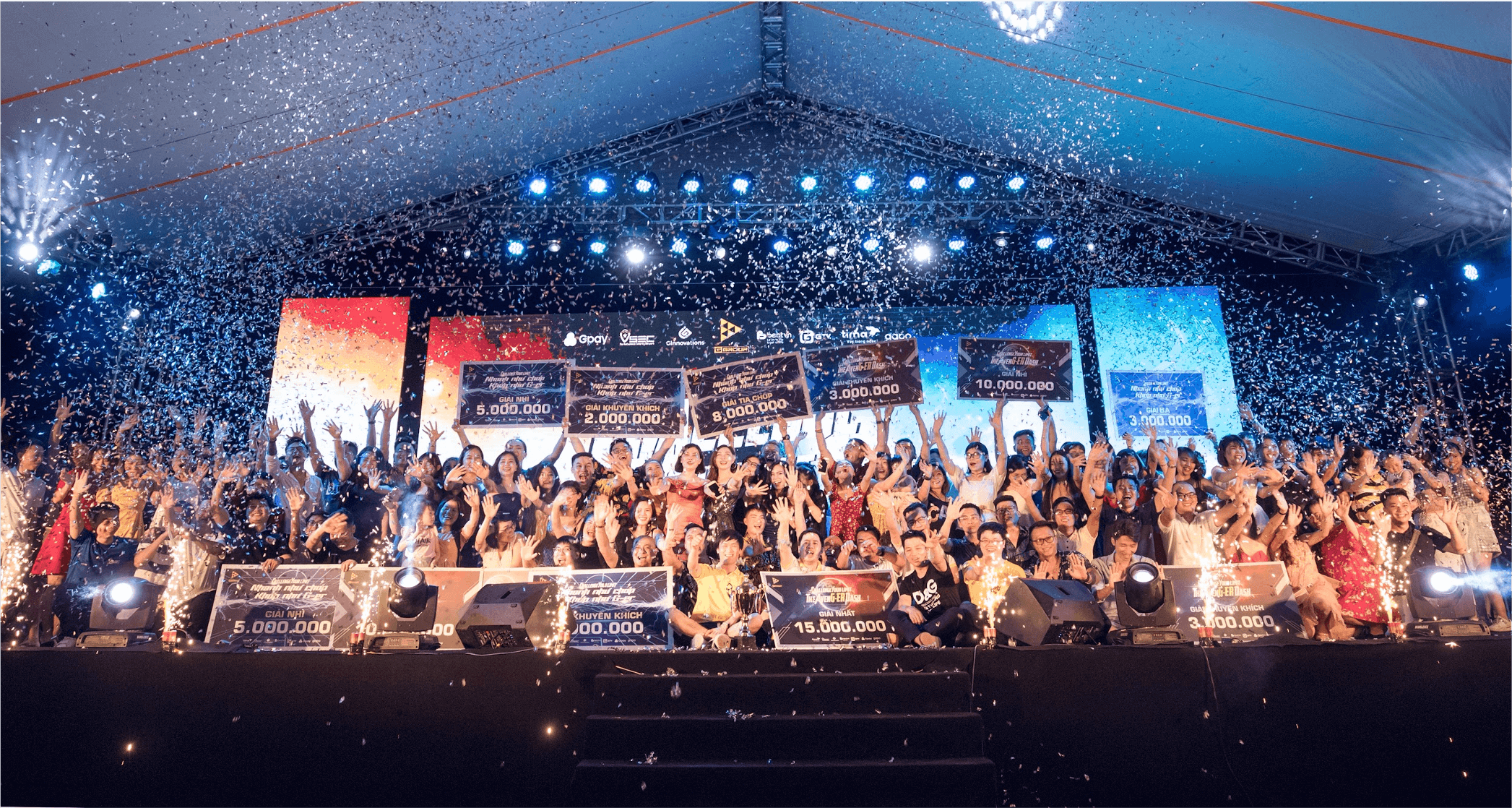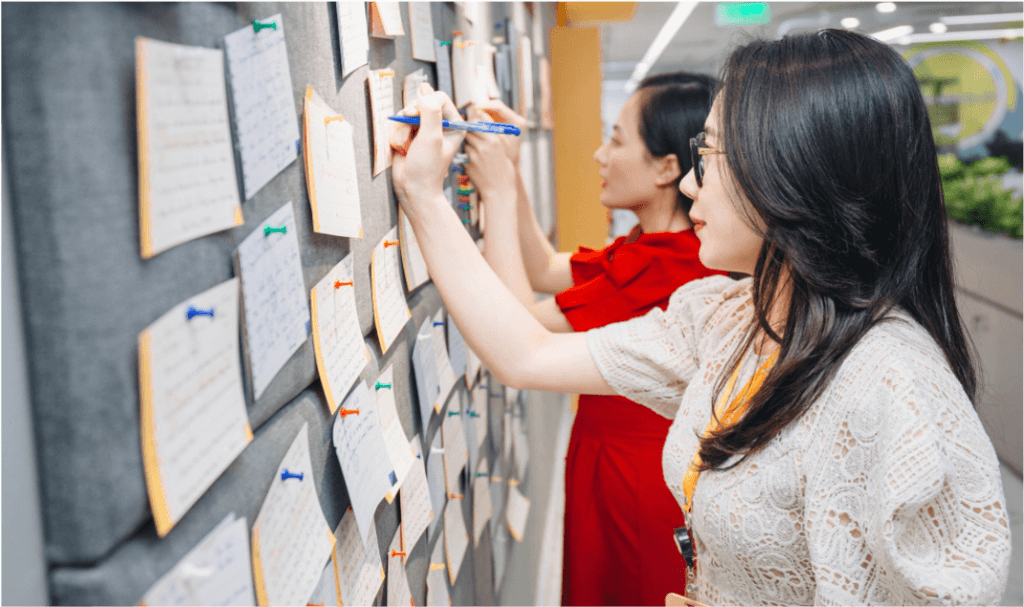 Each individual at G-Group is always allowed to develop themselves through training courses from international lecturers and is free to express their talents and creativity. Each individual's contribution to the Group is recognized, respected and honored, creating a solid team.
The team is the most critical factor for G-Group, and it is crucial to the Corporation's success. Corporate culture serves as the organization's "lifeblood," nurturing and developing it from the core. As a result, the Board of directors constantly creates programs and policies to ensure the corporate culture is always smooth and accessible to all members.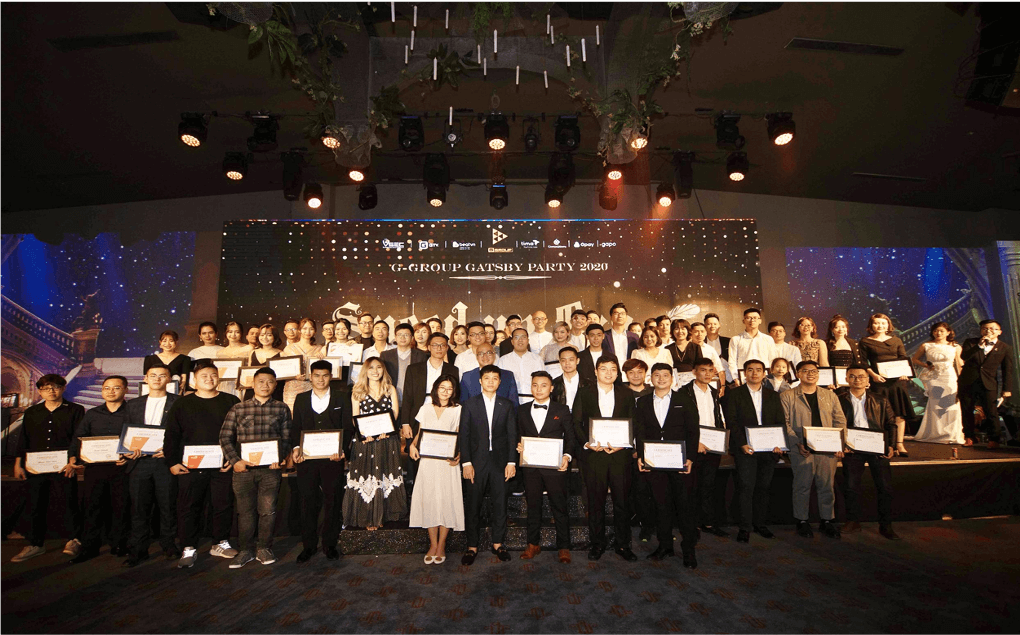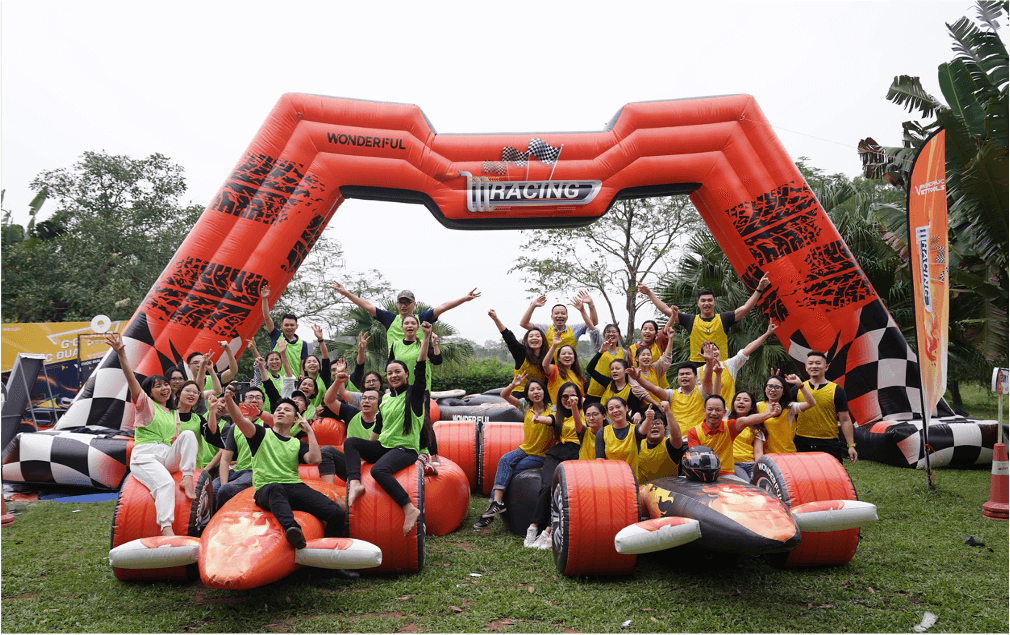 G-Group has achieved many successes in building corporate culture through those positive activities. G-Group has created a shared context, the vision of common goals and strategies for the team and promoted multi-dimensional cooperation between departments. G-Group always strives to maintain and increase employee satisfaction with the working environment, thereby recruiting and retaining a large team of elite employees.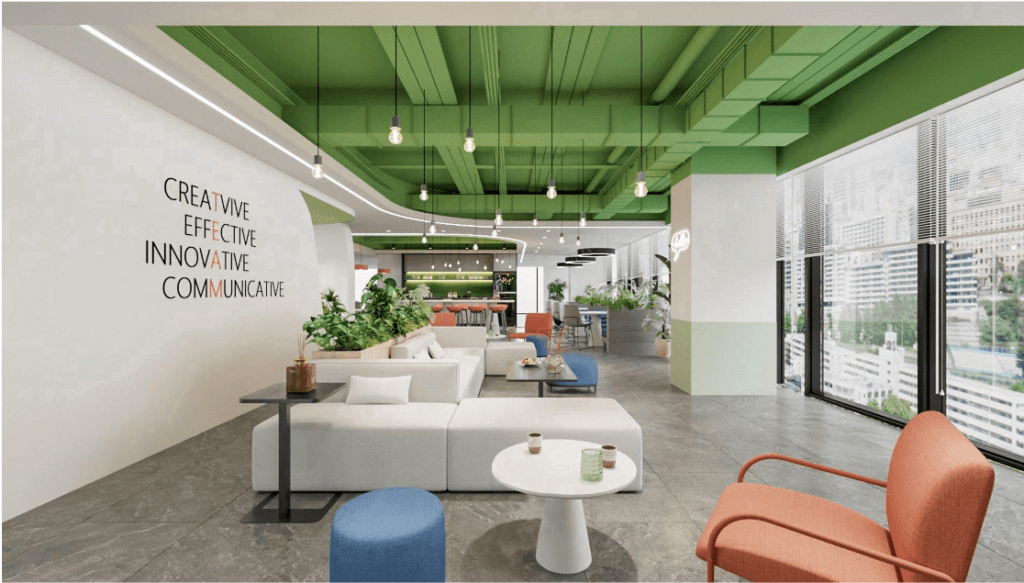 G-Group is considered by personnel as a "second home" because of the working environment with lots of positive energy and happy emotions. Each employee can work and use facilities designed and invested with world-class standards.
Gym, Cafe, Canteen, Library, and Game Station are also built to improve employees' health, creativity, and happiness.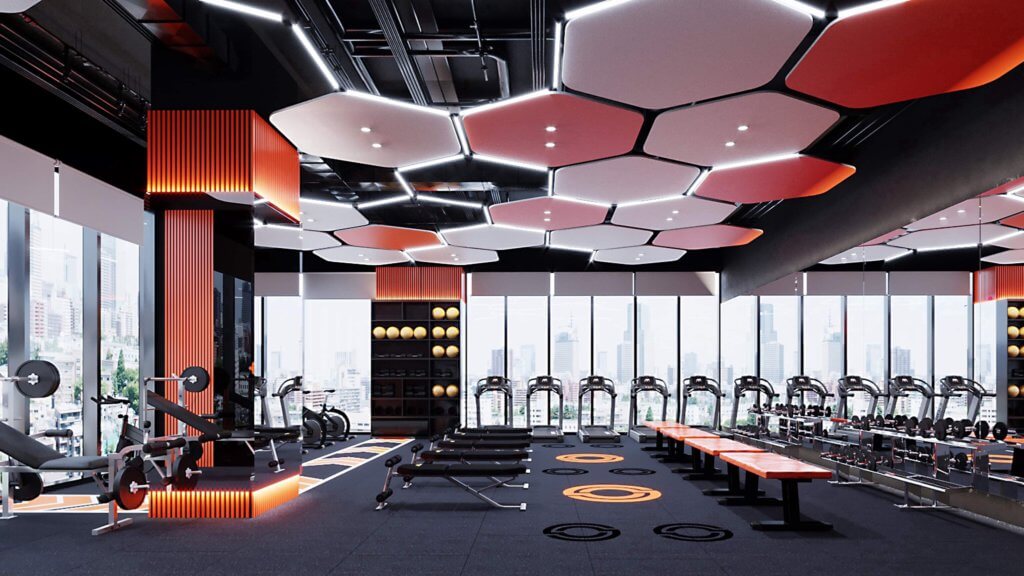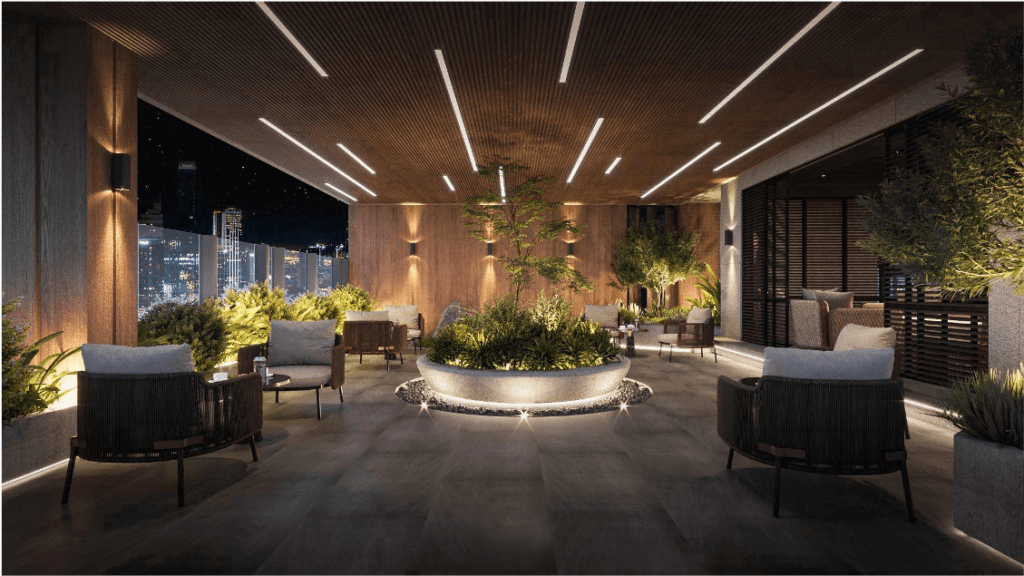 The success of each individual determines the success of the enterprise. G-Group follows this principle by allocating resources to training and human development. G-Group organizes regular training programs to improve the skills and expertise of each employee in the Corporation.
In 2021, G-Group was honored by the continent's leading HR magazine, HR Asia, as "Asia's Best Place to Work For."