Gapo carries with itself the mission of using technology to build and develop new social networks.
In July 2019, Gapo Technology Joint Stock Company officially launched Gapo MXH. With a stage 1 investment of VND 500 billion, Gapo aims to conquer 50 million users by 2021. Gapo is not just a social network to connect, in Gapo, everyone – especially young people can be creative, show your personality, find opportunities to develop yourself.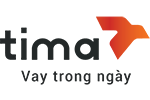 With an initial investment of VND150 billion, Tima has entered the technology finance market since 2015 as the first peer-to-peer technology provider (P2P) in Vietnam.
Tima allows customers to apply for online loans, simple procedures, and flexible loan conditions to help customers easily access necessary capital. Tima currently has 40,127 units, individual lenders and more than 4 million borrowers on platforms. Each day, the company handles nearly 5,000 loans, the total amount of disbursement connected via Tima reached nearly 4 billion USD.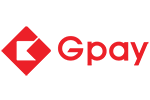 GPAY is a pioneer in Vietnam in the field of mobile finance, providing a fast money transfer application 24/7 – the first and only application in Vietnam to deploy a mobile ATM model (similar to the model) Uber for cash – Sharing Economy). With the Gpay app, you can withdraw cash, deposit cash into your account anytime of the day without traveling, on-site transactions SAFETY – SECURITY – CONVENIENCE and SAVE TIME.

G-Innovations focuses on researching and developing core technology and manufacturing high-tech devices, iodine. With a team of top AI and Big Data professors and doctors, G-Innovations gradually affirms its position through breakthrough products, leading the hi-tech market and becoming a strategic partner. of many big technology companies such as Qualcomm, Infineon, Em-tech, IDT, Crucial Tec, …

Vietnam Network Security Joint Stock Company (VSEC) is a reputable organization in the field of information security. VSEC has more than 16 years of development, providing effective information security solutions and high-tech products for domestic and foreign markets.
With deep and solid knowledge, VSEC believes that Vietnamese people fully master the world's information security technologies. VSEC supports and contributes positively to the overall development in the field of social information security.

Operating since 2010, GTV was originally called GameTV and was founded on the passion AOE – Age of Empires. After 9 years of development, 2019 changed its name to GTV and became a pioneer in the field of eSports (eSports), Livestream, Idol training and development, Streamers and Game Publishing.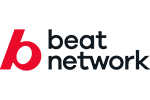 Beat is one of the leading companies in Vietnam in the field of entertainment and media, providing digital content every day in the fields of society, art, sports, youth life. With the Multi Network ecosystem, including the multi-channel community system on many social networking platforms, Beat also owns the information sharing platform with thousands of interesting content every day.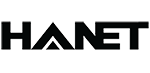 June 4, 2021; HANET Technology Joint Stock Company – Vietnam's first and only Startup AI Camera received investment at the first round (series A) from G-Group Technology Corporation with a $5 million valuation. The AI Camera device promises to become one of the essential devices for digital transformation in enterprises.
With the mission of bringing a safe and happy life to everyone with intelligent and straightforward products, HANET engineers have researched and developed each AI Camera product line suitable for each customer. Specifically: AI CAMERA HOME (protect family, children, anti-theft), AI CAMERA OFFICE (access control, automatic timekeeping), AI CAMERA SHOP (automatic customer counting, business analysis, anti-theft).